Big graphics/music update!
---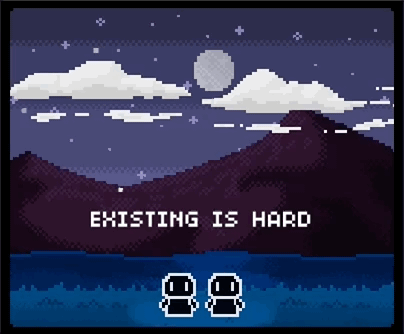 Hey friends,
I finally got around to updating the graphics and adding some music to this game. You'll find it a lot more visually appealing and ambient, featuring some new music from my friend Hattie. I may continue to tweak the game as time goes on, but nothing as major as this. You can play the updated game now either in your browser or on Mac/Windows/Linux with a standalone build.
Updates include:
Cleaner, updated pixel art
Animated background
Particle effects
UI update for better readability
Mac/Win/Linux builds (I may give mobile a shot later)
Anyway that's all for now, have a good time playing!!
Files
HandHoldingSim2.0_Mac.app.zip
23 MB
Feb 17, 2018
HandHoldingSim2.0_Win.zip
9 MB
Feb 17, 2018
HandHoldingSim2.0_Linux.zip
25 MB
Feb 17, 2018
Get Hold On: A Hand-Holding Simulator